N-409 Apartment in Torrevieja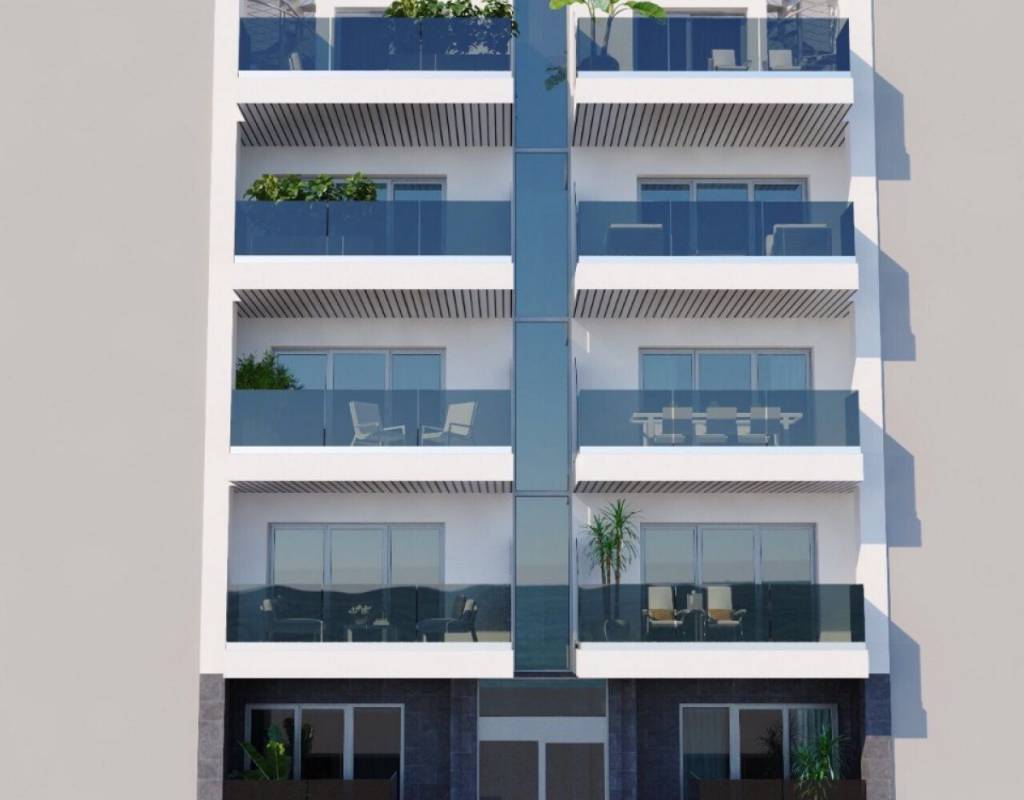 Habitaciones
2
Baños
2
Terreno
- m²
Vivienda
73,89 m²
Terraza
4,40 m²
Construido en
2020
This new project is situated in the city center of Torrevieja.
The east oriented building has no big buildings around and will have sunlight almost the entire day. The properties are very well connected to the bus station and 'El Cura beach'.
The building has five floors with two apartments on each floor. Every apartment has two bedrooms and two bathrooms.
Ground floor apartments come with independent access to the property. And penthouses have a part of private solarium with access by the common area.
Excellent quality properties in a great location and an attractive price make this building a great investment. Your holiday destination or year-round home in Torrevieja.